Are You Ready For The FREE Expert's Bootcamp That Changes Lives?
Speaking, and Writing For Income, Impact and Growth should be easier...
Let us help you make it so.
On October 13th - 15th, 2023
From The Comfort Of Your Home,
Multiple-Time TEDx Speaker Corey Poirier presents...
SPEAKER:
NEALE DONALD WALSCH
Neale Donald Walsch is a modern day spiritual messenger whose words continue to touch the world in profound ways. With an early interest in religion and a deeply felt connection to spirituality, Neale spent the majority of his life thriving professionally, yet searching for spiritual meaning before experiencing his now famous conversation with God. The Conversations with God series of books that emerged from those encounters has been translated into 37 languages, touching millions and inspiring important changes in their day-to-day lives.
Neale has written 39 books on spirituality and its practical application in everyday life. Titles in the With God series include: Conversations with God, Books 1-3; Friendship with God; Communion with God; The New Revelations; Tomorrow's God; What God Wants; and Home with God. Seven of the books in that series reached the New York Times Bestseller List, CWG-Book 1 occupying that list for over two-and-a-half years. His most recent books are When Everything Changes Change Everything (2010), The Storm Before the Calm (2011), The Only Thing That Matters (2012), What God Said (2013), GOD'S MESSAGE TO THE WORLD: You've God Me All Wrong (2014), and Conversations with God: Awaken the Species (Book 4) (2017).
His newest book is The God Solution, was published in December, 2020 by Phoenix Books.
SPEAKER:
Anthony Trucks
Bio: In His Own Words...
At the age of three years old I was placed into the foster care system. It's a well-known fact that up to 50 percent of kids placed in the system will end up homeless upon emancipation, and 75% of prison inmates in the U.S. are former foster kids so needless to say the odds were against me from the beginning. This looming reality was never lost on me and I spent a good bulk of my childhood feeling adrift, unworthy and listless. For years, I spent every day in survival mode, just trying to make it to the next day, week and year in one piece. Somewhere between being placed in foster care and adopted by an all-white poor family at the age of 14, I overcame my challenges and began to apply myself. Being a self-aware kid allowed me to recognize my pattern, which always started with setting a goal, hitting a wall, overcoming that wall and finally achieving said goal. The satisfaction I got from setting goals, the ability to stay focused on the goal, and grinding until I reached them against all odds was immense. So much so that in high school, I gave myself the most challenging and lofty goal yet … making the varsity football team. While I had the build, I definitely didn't have the skill which became evident during my first seasons. But I persevered. I worked hard, made the team and fast forward to my senior year, I was offered a full ride scholarship to the University of Oregon, and achieved the ultimate goal of going pro in the NFL. By the age of 25, I was on the he Pittsburgh Steelers roster, had a beautiful wife, a son and an even brighter future ahead. Or so I thought.
SPEAKER:
DAVID L. HANCOCK
David Hancock is a Wall Street Journal and USA Today bestselling author, the co-founder of Performance Driven Thinking™ and the founder of Morgan James Publishing. NASDAQ cites David as one of the world's most prestigious business leaders, and he is reported to be the future of publishing.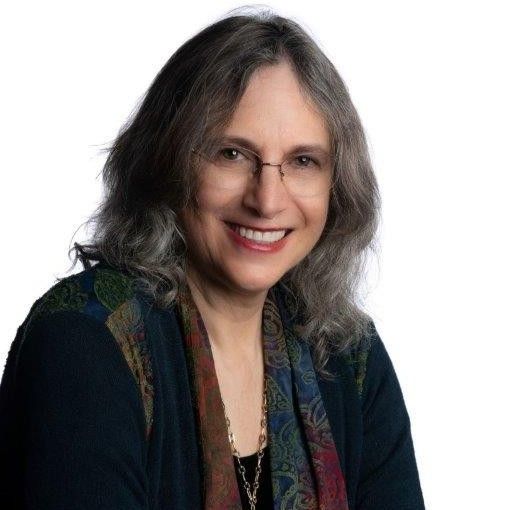 SPEAKER:
RANDY PEYSER
RANDY PEYSER is the Founder, Book Broker, and CEO of Author One Stop, Inc. While her team edits or ghostwrites away, Randy specializes in perfecting book proposals and pitching literary agents and publishers.
Randy has delivered over 400 keynotes, talks, and seminars for conferences, summits, and podcasts about "How to Get a Book Deal with a Publisher." Further, she is a revered faculty member for CEO Space International.
She is the author of Crappy to Happy: Small Steps to Big Happiness NOW! featured in the movie "Eat Pray Love;" The Power of Miracle Thinking, and the Write-A-Book Program.
In This Bootcamp You'll Learn:
The secrets Corey (and his friends) have used to land TEDx (or branded) talks and to get paid thousands every time they speak.
And the key reason landing your talk and getting paid to speak is only the beginning.
See below for a bigger list of everything we'll cover during this powerful, first ever virtual event designed to leave you ready to impact lives, increase your income, gain more freedom, and create greater influence.
SPECIAL GUESTS INCLUDE:
Neale Donald Walsch (Conversations With God)
Anthony Trucks (American Ninja Warrior, Former NFL Linebacker)
Emily Harrison (Akashic Academy)
David L. Hancock (Morgan James Publishing)
Randy Peyser (Author One Stop)
TBA
TBA
...More To Come...
More than 15 panelists will join us during the two days


 

Note: This event will also include multiple break-out sessions with plenty of time for networking


3-DAY Speaking Bootcamp:
Friday, October 13th (10 am - 7 pm EST)
Saturday, October 14th (10 am - 5:30 pm EST)
Sunday, October 15th (10am - 4:15pm EST)
THINGS WE'LL COVER DURING THIS BOOTCAMP:
How to leverage a book for paid speaking engagements

How these guests sold millions of books

How to land paid speaking engagements weekly

How Corey and many of his students have landed their TEDx Talks

How people land Wall Street Journal / USA Bestseller Lists

How to build a coaching practice

How to secure high level podcast interviews

How to impact thousands from stages each year

How to get booked even when competing with multiple speakers for one speaking spot

How to land virtual (paid) speaking engagements regularly

How to sell truckloads of Books

Why people rave about Corey's Spider and DIP methods

How to easily craft a new talk from scratch


DON'T MISS OUT! CLAIM YOUR SPOT BELOW.